Double Glazed Window Types
UPVC Double Glazed Windows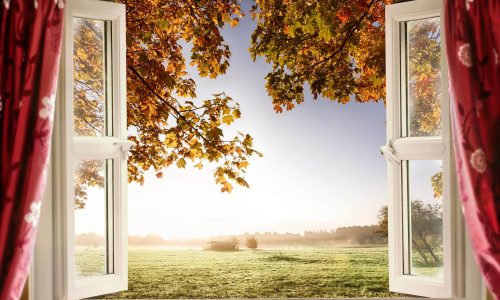 French Windows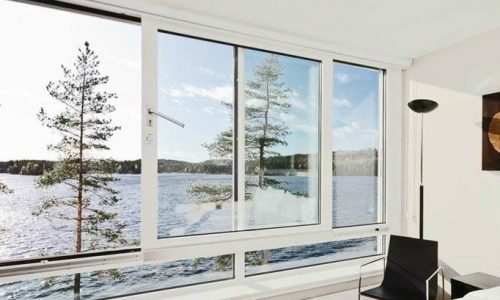 Tilt and Slide Windows
Our windows are designed for maximum energy efficiency and a clean aesthetic.
Our premium quality uPVC double glazed windows merge superior design with exceptional performance. Every product is fully compliant with Australian standards and comes backed by our comprehensive 10-year warranty. Complete with a quality finish, each product is available in a range of colours and glass options to choose from.
Our uPVC windows and doors are designed for seamless compatibility with all building types — including render, brick and blockwork, precast panels and lightweight house construction. We also accommodate variances in state-specific conditions around Australia. So, whether your site is in Sydney, Brisbane, Adelaide, Perth, Tasmania, Melbourne or somewhere in between, you'll find a solution to suit your requirements.
At PVC Windows Australia, we are proud to be providing you with high-quality uPVC double glazed windows that are lead-free, UV-stabilised and meet strict Australian standards, including the latest bushfire regulations where PVC Windows Australia complies up to BAL 29 and even BAL 40.
The benefits of our uPVC double glazed windows include that they require minimal maintenance, have a 10+star energy efficiency rating (We actually supply the only 'Passive House Certified' Window and Door that is locally manufactured in Australia – Please ask for more info on this product), provide great noise reduction and multi-locking security features, plus they are non-corrosive and non-flammable.
Double glazing means that two panes of glass are fitted into one frame, with a gap between the panes filled either by air, argon gas or in some less common cases, krypton gas. The double glazed unit, frame material and optimal spacing between the two panes of glass is what makes double glazed windows so thermally efficient. Compared to regular single glazed windows, they can reduce heat loss and heat gain by up to 3-5x. Along with thermal benefits, double glazing reduces noise transmission. If you live near a busy street, double glazing can be the difference between a restless night's sleep and a peaceful one.
Our windows also provide excellent weather sealing, keeping the cold out in winter and heat out in summer, insulating your home no matter the outside temperature.
At PVC Windows Australia, our extensive range of double glazed window types include:
Increase your property's value with uPVC double glazed windows
Are you aware of the fact that if your property has old and monotonous looking windows, you are likely losing your value of property in the rising real estate market? To have a leg over rising real estate value, uPVC double glazed windows are the ideal option. More than 70% of the energy in your home bleeds through your windows and doors, our uPVC solutions are generally 2-3 more energy efficient than your Double Glazed Aluminium Windows and 3-5 efficient than Standard Residential Aluminium Windows. With more flexibility and ventilation support, better sealing, noise cancellation, improved temperature retention and multi-locking mechanisms the use of uPVC double glazed windows adds a new dimension of energy efficiency as well as unbreakable security solutions to your residential or commercial property.
Our uPVC double glazed windows will also enhance your building aesthetic. Perfect for inserting a modern look to your outsides and insides, the overall appearance of your house will be positively changed by the addition of uPVC windows. Between their excellent thermal performance, long lifespan and the increase in property value, you'll find that our uPVC double glazed windows also pay for themselves. By making intelligent choices on your window/door products – Not only is your inner home comfort increased exponentially but you have just added curb appeal to your property as well. uPVC Double Glazed Windows is a worthy investment in your property regardless if you're building a new home or renovating your home.
Shop for uPVC windows from anywhere in Australia
If you are looking at replacing your glass windows or are building a new home and are looking for a durable, energy-efficient solution, then get in touch with us today. With  the new Passive Series profile (Most Energy Efficient Window/Door product available in Australia Today) and the ability to create custom windows of almost any size, there is no better supplier than PVC Windows Australia. We can ship our uPVC double glazed windows anywhere in the country and cater to both residential and commercial spaces.
PVC Windows 17-23 Bancell St, Campbellfield VIC 3061
Get Your Free Quote Today