Pvc Windows Australia tilt and turn window has a two option openings into your room.
In the Tilt position, the window opens at the top with hinges at the bottom. In the Turn position, the window is hinged on the side and opens by swinging inwards.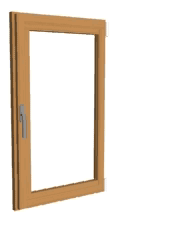 Tilt and turn windows have multi locking cams which provides the home owner with a high security solution for their home. Accoustic insulation is essential characteristic in order to ensure a comfortable home life. Our tilt and turn windows are double sealed, multi locking hardware which guarantees superior accoustic and thermal insulation. Tilt and turn windows are the only window type that can be cleaned from inside the house.
Our experienced team will advise you on all options available to personalise your home.