Double Glazed Tilt and Slide Doors
uPVC tilt and turn windows combine versatility and security by using a high grade multi-locking point system which allows the window to tilt inward from the top or in the fully open position with the turn of a handle.
Tilt and turn windows are particularly good for large window spaces as they too provide an unobstructed view and high levels of natural light in a room. Because you can tilt the windows inward just a small amount, this style is particularly suitable for family homes with small children.
Our windows are made from the highest quality uPVC European profiles and German hardware which provide aesthetics, performance and are built to last.
Select a range of colour and glass options including single, double and triple glazing that meet your unique specifications.
We supply uPVC tilt and turn windows across Australia to Melbourne, Sydney, Brisbane Perth, Tasmania and Adelaide and everywhere in-between.
Claim your free, no obligation quote today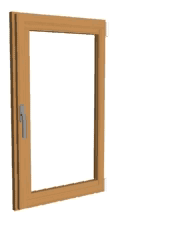 uPVC Windows Australia tilt and turn window has a two option openings into your room.
In the Tilt position, the window opens at the top with hinges at the bottom. In the Turn position, the window is hinged on the side and opens by swinging inwards.
Tilt and turn windows have multi locking cams which provides the home owner with a high security solution for their home. Accoustic insulation is essential characteristic in order to ensure a comfortable home life. Our high quality windows are double sealed, multi locking hardware which guarantees superior accoustic and thermal insulation. Tilt and turn windows are the only window type that can be cleaned from inside the house.
Our experienced team will advise you on all options available to personalise your home
If you'd like to visit one of our showrooms, get in touch to book an appointment today.
Increased Security
High grade multi locking system
makes our windows extremely secure against unwanted, nasty intruders
Better Airflow
Dual opening function gives our uPVC windows a full opening which helps to achieve improved airflow
Superior Efficiency
Insulated frames provide a sound and weather barrier, which keeps you cooler in summer and warmer in winter
Maintenance Free
uPVC windows are easy
to clean, require practically no maintenance and are built to last
Reduce Outside Noise
Reduce unwanted noise by up to 90% and turn your home into a peaceful sanctuary
Premium Hardware
We only use the highest quality
German supplied hardware for our
windows.
Backed By
10 Year Warranty
Comes with our 10-year manufacturer's warranty instead of the industry standard of 7 years.
Made in Australia for
Australian Standards
Engineered and independently tested to meet and comply with Australian Standards
Works With
All Building Types
Render, brick and block work, precast panels and lightweight construction.
Lockable Hardware
Premium lockable hardware options in a range of styles and finishes for an added layer of security
Certified Up To BAL 40
Our tilt and turn windows are engineered to meet Extreme fire risk requirements in areas as high as BAL40
Glass Options
An extended range of obscure, tinted & energy efficient glass options, including double and triple glazing.
Screening Solutions
Unique fly screens and security screens, available in a range of mesh types. Standard screens included.
Highly Insulated Frame
Superior insulation with fusion welded frames that contain multiple air chambers which act
as thermal and noise insulators
Energy Efficient Seals
Thermally efficient with double & triple gaskets to ensure that no water, air or dirt penetrates your windows and doors.
PVC Windows 17-23 Bancell St, Campbellfield VIC 3061
Get Your Free Quote Today